International Best Selling Author
Mental Health Awareness Speaker
Helping leaders recognize mental illness is a physical illness.






Transform Your Organization
Bring the power of Pat Kenny's talks to help your organization shift the mindset of leaders to recognizing mental illness is a physical illness.
Keynote
Shining a spotlight on mental health and providing simple actions you can take to improve your organization and leadership abilities.
Workshops
In his interactive workshops, Chief Pat Kenny educates participants that mental health is not a character flaw but an actual illness.
Coaching
Empowering leaders with the skills and strategies to increase their positive impact and value to their organization.
PATRICK J. KENNY has been a member of the fire service for over 38 years, Chief Officer for over 25 years and a speaker in multiple countries on Mayday for Mental Health® for more than a decade. He is the international best-selling author of TAKING THE CAPE OFF: How to Lead Through Mental Illness, Unimaginable Grief and Loss and has articles published in the areas of mental health, leadership, fire safety, and fire code challenges.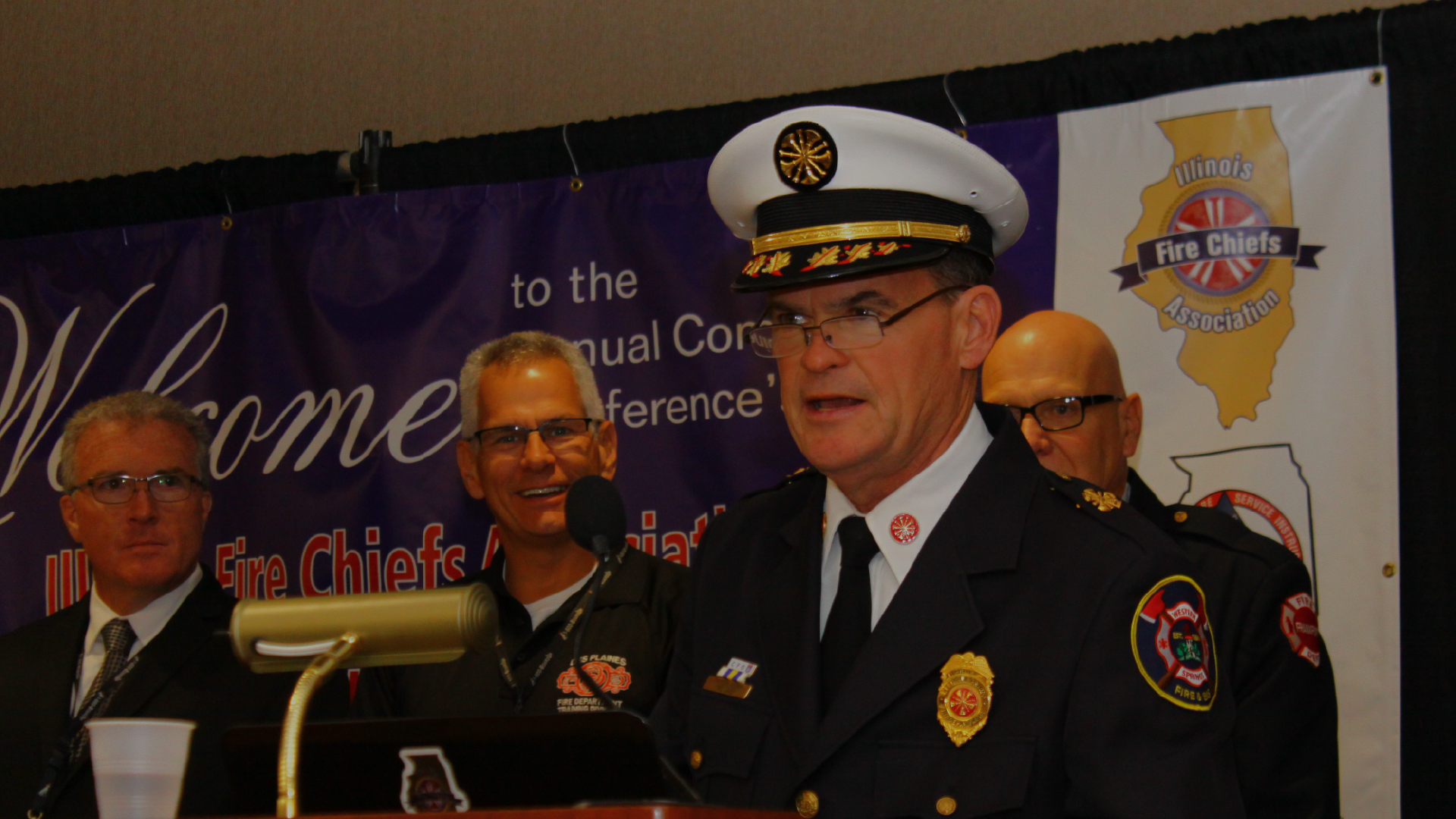 Praise for Pat Kenny's Talks
What leaders are saying about Chief Pat Kenny's keynotes, workshops and coaching.
"Chief Pat Kenny's presentation on Mayday for Mental Health® is one of the most impactful presentations I have ever heard."
"Chief Pat Kenny is a leader among leaders. I encourage you to look to Pat Kenny for a speaking opportunity at your conference. "
Looking for a Mental Health Speaker?
It's Easy to Book Pat for Your Event
It's simple to book Pat as a keynote speaker or workshop leader for your in-person or virtual event.
Contact Pat via this website contact form and share the when, where, date and time of your event and if it's in person or virtual.
Book Pat for Your Event
Pat will schedule a call with you to discuss your requirements and confirm details.
Experience a Great Event!
Pat receives standing ovations and rav reviews for his keynotes and workshops and can provide the same for you too!
Patrick J. Kenny's International Bestseller
Taking The Cape Off
Can Help You and Those You Know




A personal leadership guide Taking The Cape Off is for anyone struggling with Mental Health personally or professionally. This comprehensive handbook provides strategies, resources, and most of all hope for those who are struggling.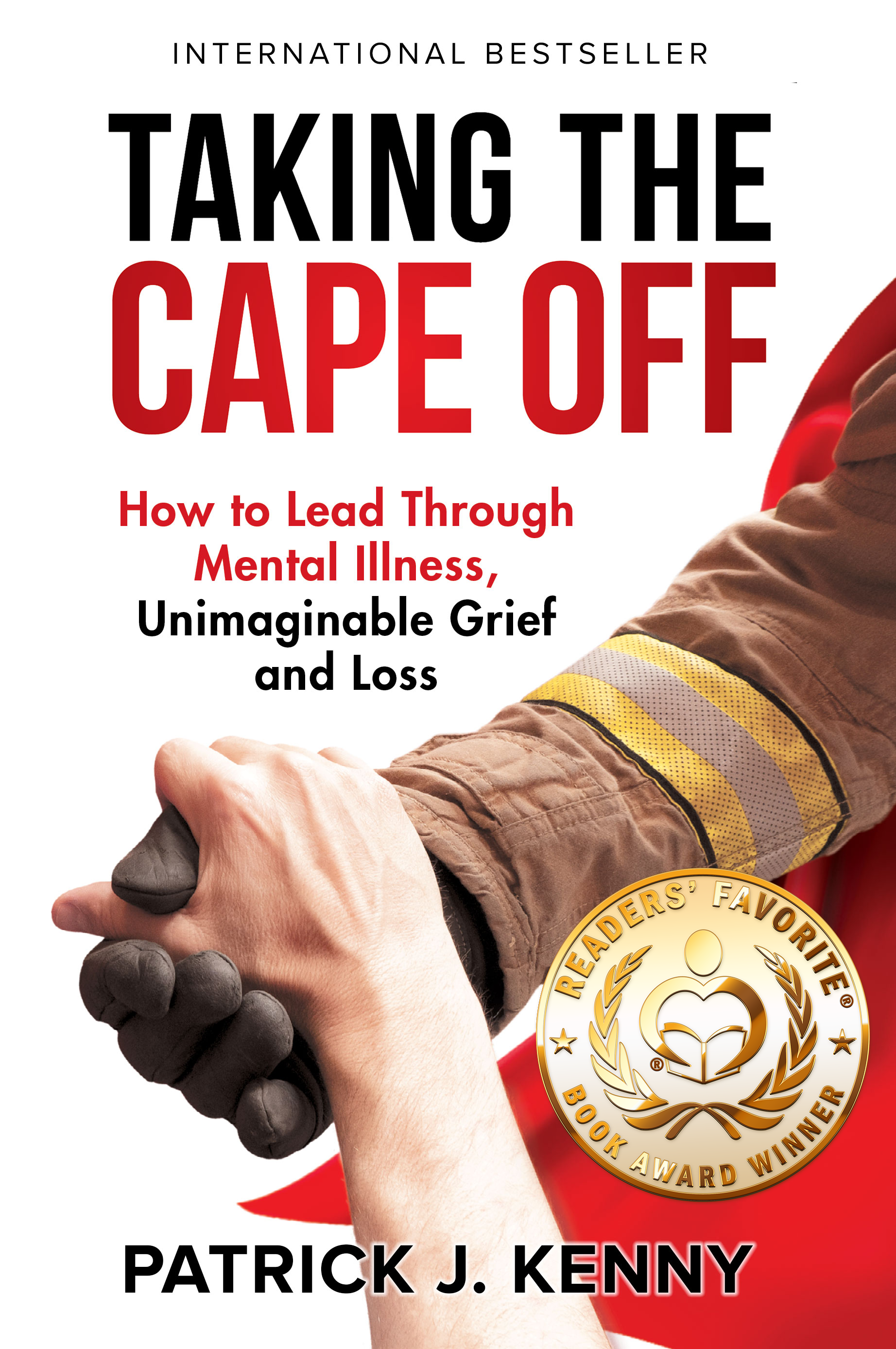 "A powerful self-help book for leaders."
-Tammy Ruggles, Readers' Favorite 5 Stars!


"Invaluable advice on how to deal with mental illness in the workplace and at home."
-Jose Cornelio Readers' Favorite 5 Stars!


"A book about hope and moving forward."
– K.C. Finn Readers' Favorite, 5 Stars!
Praise from a few of Patrick J. Kenny's clients on his keynotes, workshops, and coaching.
"I recently took Pat Kenny's class on mental health. I strongly encourage you and your organization to reach out to Pat Kenny and get this class scheduled near you. It's hugely important and the best class I've ever taken."
"Chief Kenny brings real-world knowledge and experience based on dealing with mental illness in his own family. Coupled with his experience as a Fire Chief, Chief Pat Kenny brings a very compassionate approach to mental health."
Mental Health Awareness Speaker
Looking for an uplifting speaker to empower leaders with tools and resources to break the stigma of mental illness?