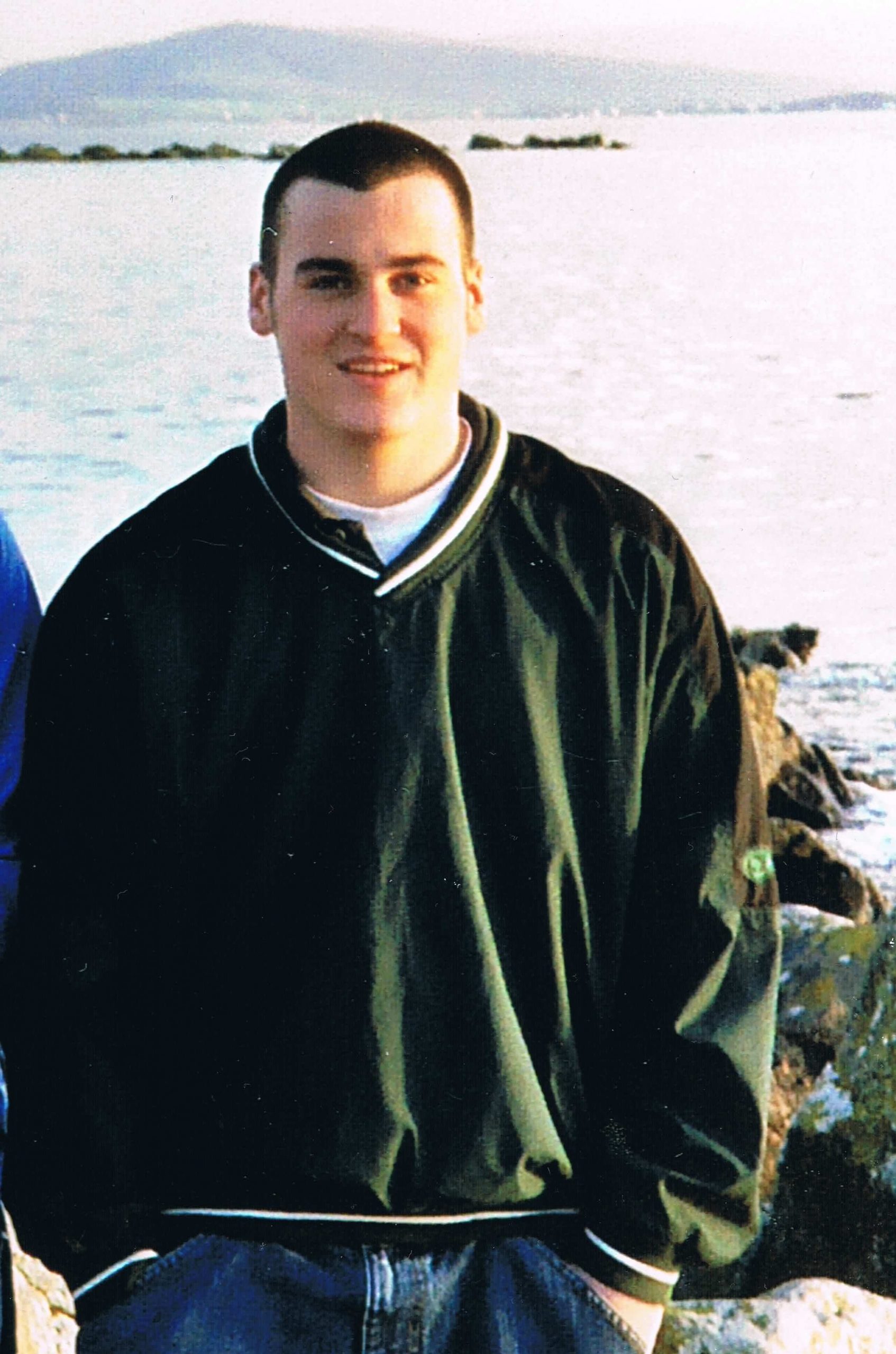 About Sean's Team
I experienced the pain and helplessness of watching my youngest son Sean, struggle with mental illness for most of his life up to his death by suicide at the age of only twenty. I have taken on Sean's mission through speaking and sharing with audiences that mental illness is a proven physical illness, not a character weakness, and indeed it is not a choice any more than one chooses cancer. My goal is to motivate people to act. You can make a difference in how mental illness is perceived. You can proactively take actions aimed at crushing the stigma associated with this complicated disease. I want you to feel in your heart that you would like to join Sean's team as he would love to stand behind you and support you, as would I.
Sean's Team
It's Easy To Join
It's an open Invitation
You are invited to join Sean's Team to help remove the stigma of mental health in your workplace and family just by having open conversations about the disease at the kitchen table or in the break room.
Your commitment is on the honor system
You are on the honor system for normalizing mental illness so that it is treated like any other physical illness, and not as a character weakness.  
You have faith your message will be heard
Trust your message on mental illness will be heard. It may be only one person at a time, however that's how you lead to build your army of hope.
Spread the Message
Though Sean's in heaven, if you choose to join Sean's team he will be elated. Your goal is to elicit disciples of his message who will spread it around the world and continue to grow his team. Sean's teammates carry forward his message on earth to eradicate the stigma of mental illness. We invite you to become part of Sean's team.
What Others are Saying About Sean's Team
Looking for more details about what it means to be part of Sean's Team?
Pat Kenny's blog post gives you the key ingredients to being part of Sean's Team.
Sean Kenny
1985 – 2006
Thank you Sean for the love and the light. You will always be in our lives.
Sean's Team in Action
Book Pat as a Speaker at Your Next Event
Start to transform your organization with Sean's message and join Sean's Team.
Book Pat