Retired Illinois fire chief speaks in Alexandria about son's mental health battle, suicide
Patrick Kenny is a mental health advocate, author and inspirational speaker. 
Dec. 13, 2021
Alexandria Echo Press 
Written By: Celeste Edenloff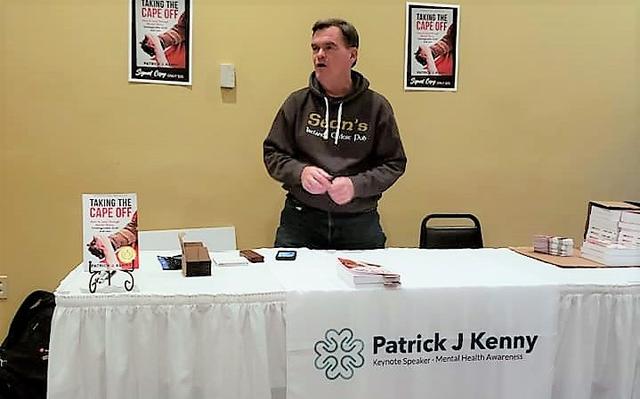 Patrick Kenny, a fire chief for more than 25 years, couldn't save the one person he wanted to save the most – his son, Sean.
Sean struggled with mental illness his entire life and at the age of 20, died by suicide. Patrick vowed that he would not let Sean die in vain and is now a mental health advocate and motivational speaker. He is also the international best-selling author of "Taking the cape off: How to lead through mental illness, unimaginable grief and loss."
Patrick, who lives in Illinois and was a firefighter for nearly 40 years, spoke to a group of firefighters, law enforcement personnel and others who work in emergency services, last week in Alexandria.
Jeff Karrow, Alexandria Fire Chief, heard Patrick speak back in 2014 and then brought him to Alexandria for a speaking engagement in 2015. Since that time, Karrow has become a mental health advocate and now budgets to have mental health professionals available for his firefighters.